We Want Our Clients to be Well Educated on IP
Hi, I'm Vic Lin. I am a Christian and registered US patent attorney specializing in protecting IP for the underdog. We formed Innovation Capital Law Group to help small and early-stage businesses file patents and trademarks using flat rate attorney's fees.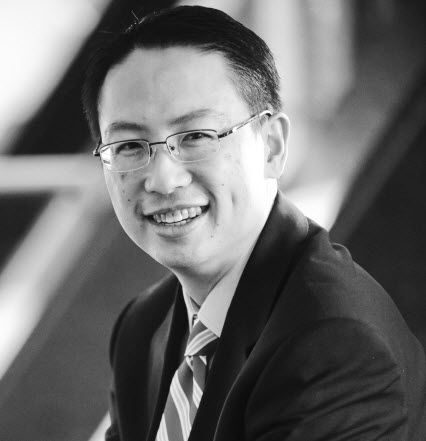 What sets us apart from our peers?
When it comes to IP lawyers, you have a lot of choices. Look underneath the hood, however, and you'll start to see that very few patent attorneys are as qualified as we are in the following areas:
Dedication to educating clients on both patents and trademarks: Spend some time on this IP blog and see how much we've poured into explaining patent and trademark law.
Patent and trademark filings: Not only do we file both patent applications and trademark applications, we know how to get them registered as evidenced by our client success track record below.
Registration and infringement litigation experience: Unlike patent agents who cannot litigate or register trademarks, we have actually represented clients in patent infringement litigation and trademark protection. Unlike trademark lawyers who do not handle patents, we have not only filed patents and trademarks, but also litigated both types of IP rights. Whether you want to get IP or defeat a patent or trademark, we know how to get it done.
Flat rate patent and trademark fees: Many IP firms still bill hourly, especially for filing utility patent applications. We bill flat rates for both patent and trademark applications.
Alternative fee arrangements based on value or success: We are willing to consider alternative value-based billing, such as deferring a portion of our fee and making it contingent upon a successful result.
Access to network of litigation funders and foreign IP firms: Don't let our small size fool you. When you work with us, you have access to a worldwide network of foreign IP experts as well as litigation funders who will consider financing your patent or trademark litigation.
Along with Vic, our team includes:
Can we work with clients nationwide or overseas?
Yes, we can represent clients nationwide. Though we are located in Orange County, California, we also help foreign clients based in Asia or Europe. As a registered patent attorney licensed with the USPTO, I am not limited to clients in any geographical regions when it comes to filing patent and trademark applications.
What is our track record?
Vic's team has achieved:
Innovation Capital Law Group has been consistently ranked by Harrity as a top utility patent firm and top design patent firm.
Do you need to register international IP? We are well-connected with foreign IP attorneys in all major commercial markets. Let's get to work on protecting your concepts at home and abroad. Email me anytime.
Our Mission
Our mission is to register rock solid IP rights that facilitate funding and growth of your business. We empower clients by providing honest guidance and transparent flat fee billing.
Core Values
Our TRUE core values guide the way we serve our clients.
T

ransparent billing
We charge fixed fees for patent and trademark filings. For utility patent applications, we provide a flat fee estimate for the initial filing after reviewing your invention disclosure. We also offer flat rate responses to trademark and patent rejections known as Office Actions.
R

esponsive
Imagine a patent attorney that actually returns client calls and emails promptly. Our clients receive timely updates on their patent and trademark applications and reminders in advance of deadlines.
U

nderdog
We love representing the Davids battling the Goliaths. If you're a founder feeling left out by big law firms, let us know how we can help. No client is too small to reach out to us.
E

ffective
Efficiency and lower costs are important to us, but we care most about efficacy. Most of our clients are startups and small businesses who must wisely invest their limited resources for IP protection. We apply our expertise to make honest recommendations for a smarter path to IP success.
Here are examples of our efficacy:
Let's Get to Work!
Email vlin@icaplaw.com or call (949) 223-9623 to discuss how we can put our IP expertise to work for you. Tell us about your project and how we can help.
In case you're wondering, here's my USPTO patent bar registration:

Thank you for rating my post!
We want to do better.
Could you tell us what was missing in our post?